HOW TO SECURE AN OFFICE SPACE AT A VERY CHEAP PRICE IN ADO-EKITI, EKITI STATE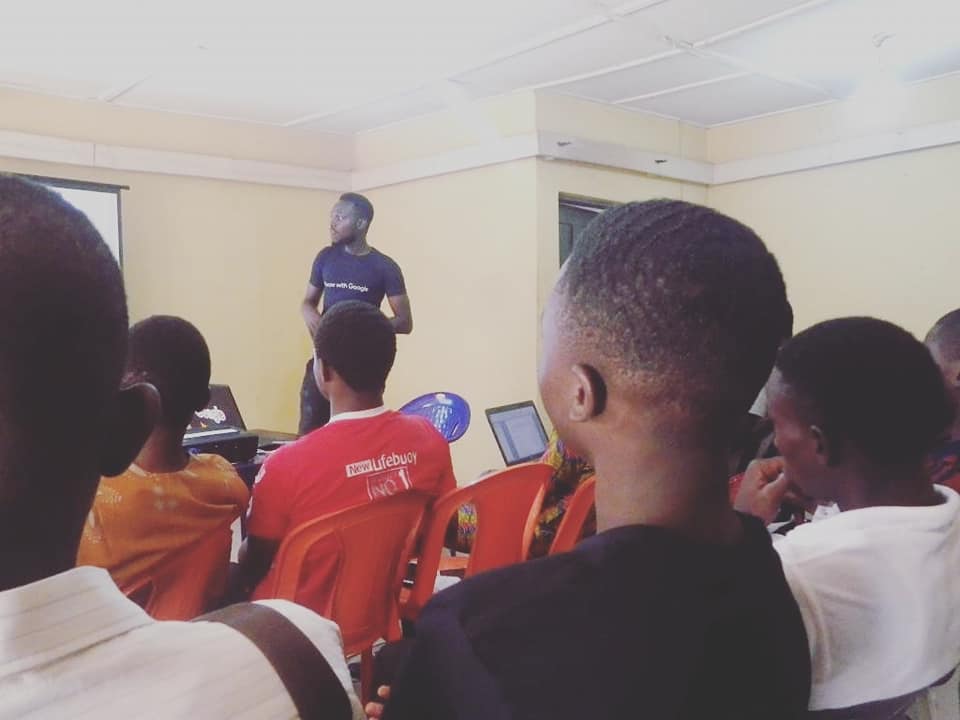 One of the major challenges facing young entrepreneurs in Ekiti and Africa at large is securing a good office with electricity and internet connectivity. In this article, I'm going to share with you how you can get office space at very cheap price in Ekiti state. It's at the first Co-Working space  and Tech Hub in Ekiti.
If you're to secure such an office space, you should be prepared to spend about 50% of your startup capital.
…and you need an office, right?
You might decide to work from home but a research shows that most people who work from home are less efficient and live a boring life. It leads to loneliness and depression.
Again, you can decide to work at a Coffee shop or eatery… You're prone to embarrassment especially with this #EndSARs palava.
How about those times when you have an urgent work to complete and on getting there, the place is already filled up? You walk away unhappy.
I have been there before.
So, what is the solution?
A co-working space (also called a HUB).
Have you heard of Co-working Space?
A co-working space is an open office in which you pay to get a shared space either monthly, bimonthly, or even yearly.
You have access to the office, electricity and internet connectivity depending on your plan.
Some co-working spaces provide Coffee and training for members.
Co-working space is the solution for you if you are in Ekiti. See co-working spaces in Lagos here.
Benefits of Co-Working Space
With a Co-working space, you worry less about renting an office, getting a generator and avoid embarrassment.
Working at a co-working space increases productivity and it's fun.
People at co-working space help and support one another… It's a collaborative environment for startups and freelancers.
Case Study of Working at a Co-Working Space
Imagine James, a Web Designer, at a co-working space working and encountered a challenge with his work, all he needs do is reach out to Luke, another Web Designer at the Hub and boom, his problem is solved for free.
Or James could need a Graphic Designer for his web design project, he could reach out to Jeremiah to help him at affordable price.
Also, any member of the Hub can use the office as his office address when registering his business or on his complimentary Card as far as he's still a registered member of the hub. You can't do that with a coffee shop or eatery.
These and many more are benefits of a co-working space.
Price of Co-Working Space in Ekiti
Co-working space can cost up to N20,000 to N45,000 per month however, GoGlobal Hub, the first ICT Co-working Space in Ekiti, provides space starting with as low ₦500. It's the cheapest I have ever seen. See details of GoGlobal Hub here.
Location and Contact Details of the Co-Working Space in Ekiti
It's located at Adamolekun Estate, just Adjacent Takeaway Eatery, Ado-Ekiti, Ekiti State, Nigeria.
You can call Sola on +2348139244243 now to secure your space.
Co-working space also provide what we call a Virtual Office where you don't have to be present in the city but have an office space in the city.
This is very great especially if you need a branch office in a city and you don't live there. The Co-working space would take all correspondence for you.
GoGlobal Hub also provides the same service with her co-working space.
You can call Sola on +2348139244243 now to secure your space. LIMITED space available.
This is the cheapest way to secure an office space in 2019.
You shouldn't miss the opportunity. Check it out now.