JustFoody: The story of the young man that started the First online Food Delivery Service in Ekiti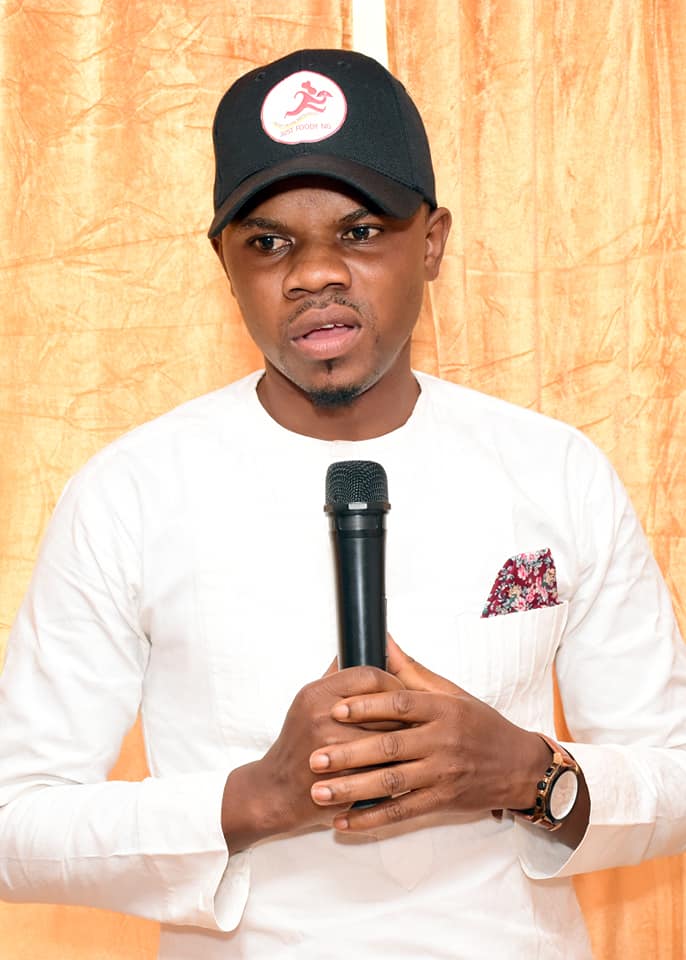 Ekiti is a virgin land yet to be cultivated by many entrepreneurs but hearing the story of this young Ekiti man who started the FIRST fast growing online food delivery business in Ekiti despite all odds marvels me. His name is Temitope Awelewa and I'm proud to share his story. Please, don't tell him I shared his story, LOL.
Anyways, my first contact with Temitope Awelewa was on WhatsApp in 2015. Yes, WhatsApp!
The guy didn't even know me from anywhere but his name would always pop up on my phone.
At that time, he was the Editor-in-Chief of EKSUSU Press, the body that was in charge of press in Ekiti State University, Ado-Ekiti.
People would always broadcast his messages ending with his name and portfolio.
I eventually met him face to face towards my final year in school.
Google Digital Skills Connect
In 2017, while I was serving, I connected with Temitope Awelewa again in a WhatsApp group. He was one of the trainers to train us on Google Digital Skills. Michael Peculiar, the team lead Of Discover Ekiti who just gave birth to a bouncing baby boy was also on that group as a Trainer.
I was a student to both of them.
I must say it was really an interesting moment learning the fundamentals of Digital Marketing, a Google Digital Skills certification course, through them.
I later became a lead Trainer in Taraba before joining Temitope Awelewa and Michael Peculiar in Ekiti after my service year.
The Problem and the Digital Solution
In 2018, Temitope Awelewa shared the logo of JustFoody with me on WhatsApp to give comment. Bad guy, he didn't tell me it was his idea initially. I gave my honest opinion. I was to choose which of the 3 logo samples I loved most.
Temitope has found out that many people spend time going to eateries to order for food even while working.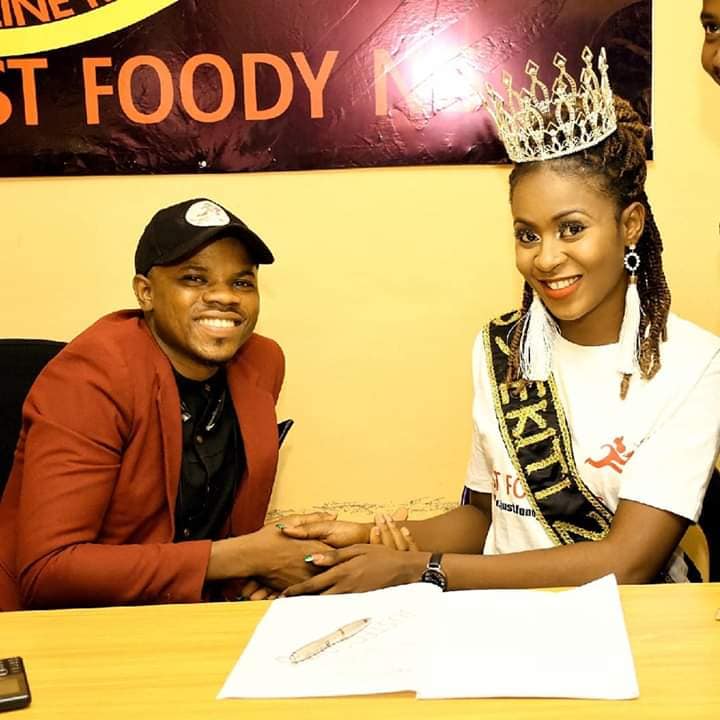 He also found out that there are some people who don't cook either because they don't like cooking or they don't know how to cook.
He decided he could be their errand boy — by taking their orders while they focus on being productive at their workplace.
As someone who is digitally inclined and a trainer with Mind The Gap on the Google Digital Skills program, he decided to solve the problem using digital technology.
He built a website where you can order your food online from any of your favorite eateries like Takeaway Bite and Eat, Meet Me Dre, Portofino, Pavillion Amala, Tasty & Spicy, Smylns O'lounje and many others.
Now, you can seat at the comfort of your home or office and send Temitope Awelewa errand to get your good for you.
One of the things I love about JustFoody is that even if you don't have data, you can still order your food via call. You can also order via WhatsApp number 08060426538 or their different social media platforms like their Facebook page for example.
Were there Challenges?
Yes, Temitope Awelewa reported of a case in which their office was broken in and their office equipments including laptop were stolen.
Aside that, sourcing fund was not easy at all for him. He had to rely on bootstrapping for startup capital.
Despite all odds, JustFoody has come to stay in Ekiti and growing.
How is Food Delivery Done?
JustFoody uses the fastest means of transportation in the state, motorcycle.
When you order for food, within 10 minutes JustFoody is at your doorstep to deliver your food depending on your location.
Right now, delivery is done only in Ekiti State but they can be reached for delivery outside Ekiti.
Conclusion
Despite all odds, Temitope Awelewa launched a startup in Ekiti and it's still growing. If you're in Ekiti next time, try out JustFoody and let's know how you feel.
Have you ordered food through JustFoody before? Share your experience with us using the comment section below.