In this GoGlobal Blogpost, Moyosade Adejugbe, the CEO of Mo-Classique,  shares her Startup Story. Her startup story is unique and is born out of passion to be part of people's lives. Moyosade is a law student at Ekiti State University, Ado-Ekiti, Ekiti state, Nigeria. Read her story below in her own words.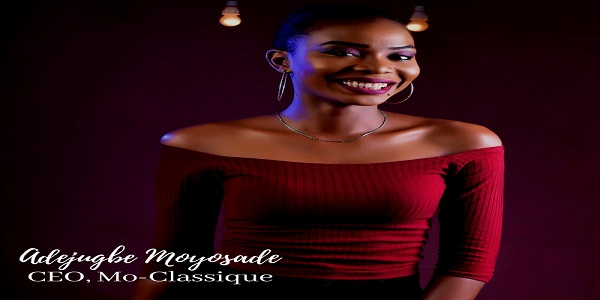 Adejugbe Moyosade Startup Story
Startup was quite difficult with lot of discouragement and little encouragement .The idea of going into bag making came when I was still seeking for admission and I thought to myself that I could actually be doing something meaningful with my time.
I thought of going into fashion industry because I have always loved carrying bags, then I thought again "I can actually be making them myself."
Lucky enough for me, there was a day I went to visit a friend. She makes bag. I wanted to get one of her bags but I decided to rather learn it from her. One of the reasons why I decided to opt for bag making is because I want to be part of people's lives. If you're carrying my bag, I am indirectly a part of your life.
When I started the training, I couldn't keep calm, I always want to get home, try to practice what I learnt for that day.
ALSO READ:
I was fortunate to have a good teacher; training was made easier.  My passion for bag making grew stronger everyday. The fact that I could make designs on my own, render comfort, and give the carrier a sense of confidence and style made me fall in love with it over and over again.
At that stage I wasn't even thinking about money, all I was thinking about was how to be better. I was so confident in what I was doing irrespective of how some people were looking down on the bags been handmade then.

I searched for designs online and practice them. There were times I open up my old bags to see how they were made.
Though I learnt bags made with gum, I knew I could do better. I wasn't satisfied. I could perceive strongly in my spirit that I wasn't meant to remain in that position.
I started using my mum's sewing machine to sew parts of the bags.
Initially, I couldn't use it but I never learnt how to use the machine. It got faulty several times due to my misuse until I became perfect.
I bought my first machine in my second year in the University.
Now I make well structure bags and well-defined edges. This is just the beginning.

I believe in creativity, you can't walk with me and I won't tell you to be creative.
My bags are made out of love and passion; that makes it unique.
When I design, I put people, their needs and expectations into consideration.
I listen to advice and feedbacks. That's why my latter designs are always better than the former ones. I am working on building a shoe brand.
Making bags has been a part of me and I can't do without it.
Till this moment, I have been pulling through with the help of God, my family and few friends.
Adejugbe Moyosade can be contacted on Instagram at @Mo_Classique or by mail: [email protected].
Do you have an inspiring Startup Story or want to share someone's story? Send us your story for publication via e-mail: [email protected]
More photos from Moyosade Startup Story
Current Works of Mo-Classique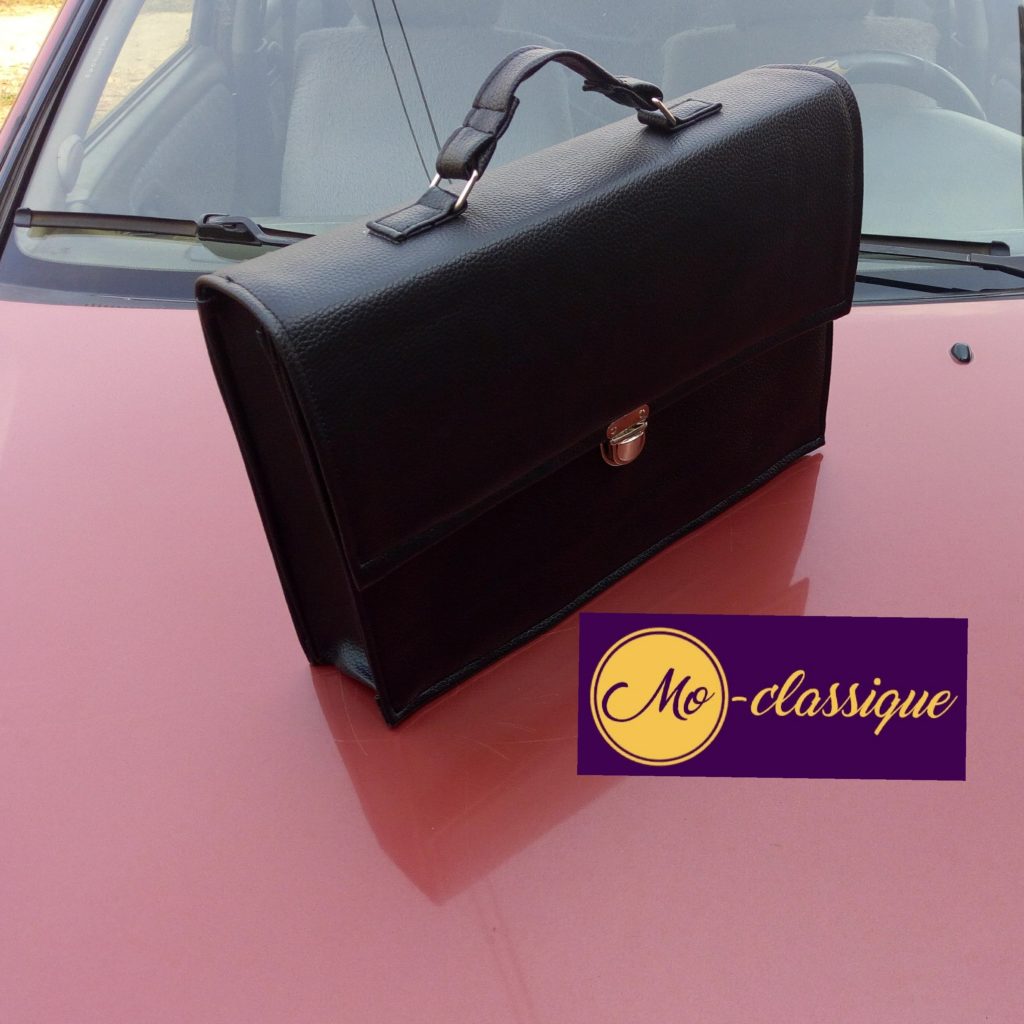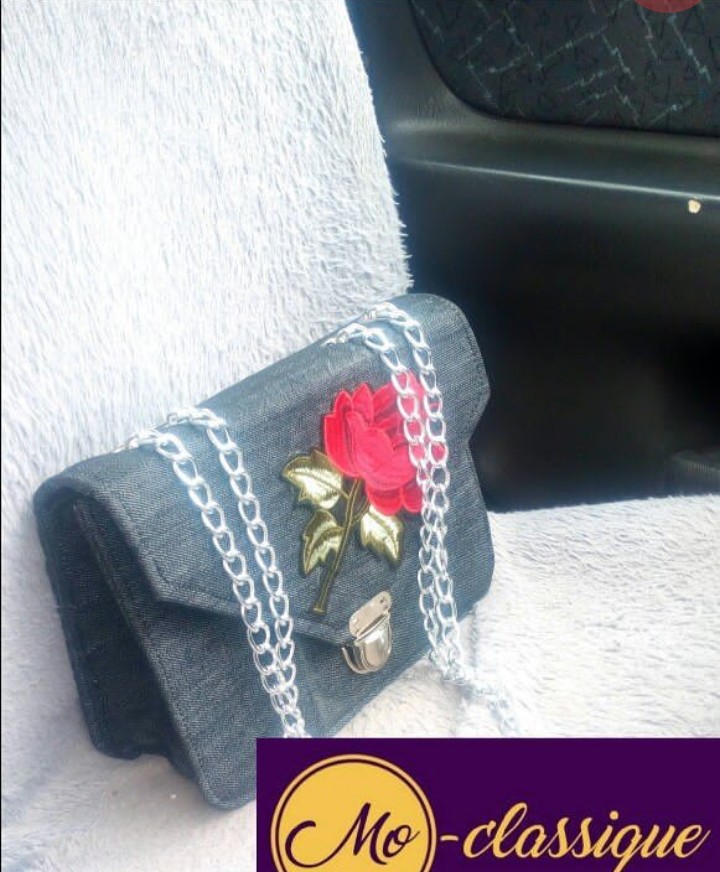 When Moyosade started…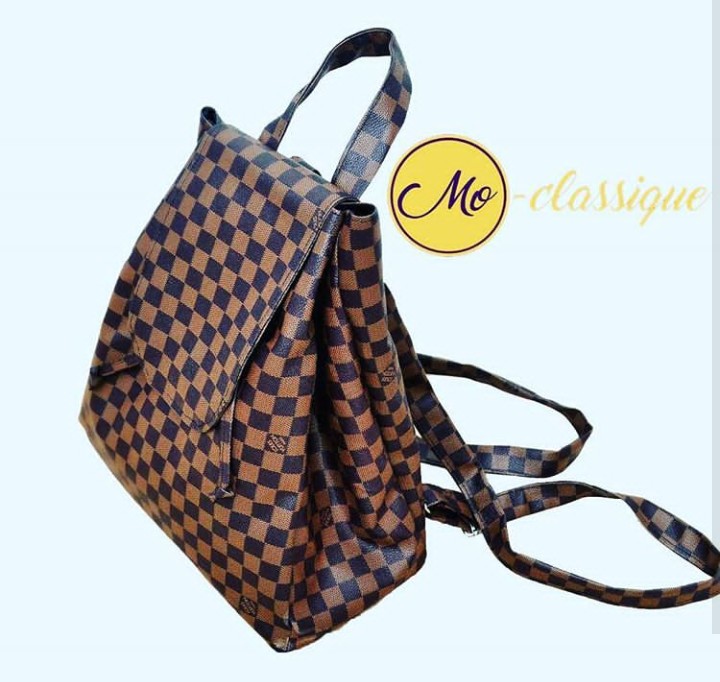 We hope that Moyosade's Startup Story inspires you to do the great things that are in you. Your comments and contributions are highly welcome. Thanks for reading.
Do you have an inspiring Startup Story or want to share someone's story? Send us your story for publication via e-mail: [email protected]