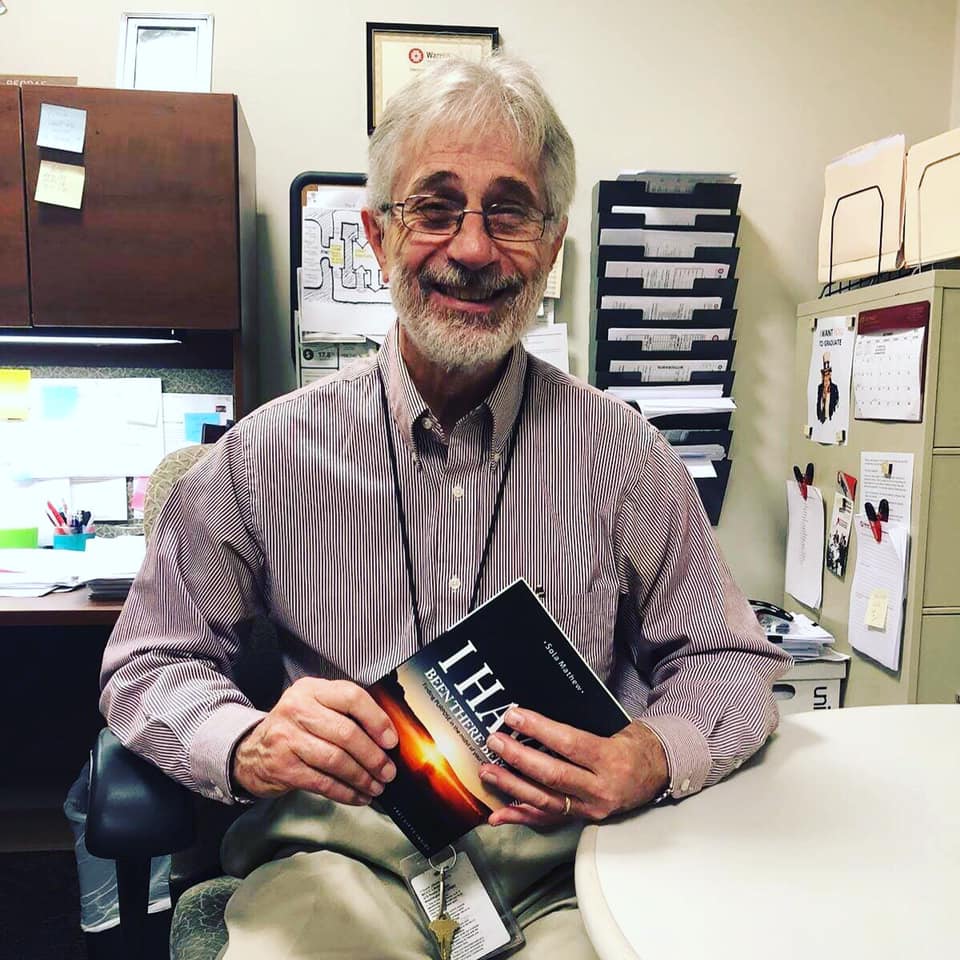 This is a picture of a professor in America holding a copy of my book.
This is a book that became an Amazon bestseller in less than 2 Weeks of uploading ranking in the same category with "Think and Grow Rich".
In other words, I became an Amazon bestseller ranking together with Napoleon Hill, the author of Think and Grow Rich.
Since after publishing this book (I Have Been There Before), I have traveled abroad twice.
Do I mean that only publishing a book will make you GO GLOBAL? No!
You still need to learn how to market the book and that's not enough…
Most importantly, YOU and or whatever you're working on must have a positive impact on people globally.
I'll advise you to go learn about the SDGs.
So, how do you GO GLOBAL?
1. Own a Website/Blog
Look, by 2020, if you don't have a website, you don't exist.
Create a website that showcase what you do and who you are.
Create a blog to talk about what you're doing.
2. Learn the Act of Effective Public Speaking
It's true that the fear of public speaking is greater than the fear of death for many people but you must learn it.
You wouldn't want to be called to come and speak in U.S. and decline it because of your fear of public speaking. Learn it!
I used to be a very shy person but I couldn't afford to remain low because of my shyness. So, I killed shyness before it killed me.
3. Author a Book.
Book is the NEW COMPLIMENTARY CARD.
I won't dwell more on this.
This days, people can easily throw away your complimentary card but they hardly throw away your book.
Fortunately, you can self-publish your book today Without stress.
You don't need big launch, just print few and fly.
4. Learn a Global High Paying Skill…
While you pursue your passion, you need something to bring in money for you on the side.
It's called Side Hustle.
Learn skills like Facebook Ads, Graphic Design, Web Design, Copywriting and so on.
These are skills that will keep bringing in money for you while you pursue you passion.
They are not hard to learn.
ALSO READ: How To Take Your Business Global With Technology
5. Start building your list.
You don't want to build your entire life on social media.
Start collecting details of your customers and potential customers.
Start building an email list (priority high).
Start a Facebook community.
Start a ChatBot.
Build an App.
Just ensure you start building a list.
Yeah! That's it!
If you want to go global in 2020, start practicing the 5 tips above.
What other ways can you recommend for someone to go global?